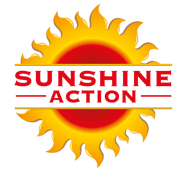 Walk and Shop for Hunger Event
OCT 22 2023 at St Peter's Church on E 54th and Lex.
11:30am Join on a Fall walk in Central Park before we gather on E59th St at Grand Army Plaza.
12:15pm Listen to Vance R. Hinton speak on his former homeless experience and how he
started the Undomiciled Project to benefit the homeless.
12:45pm Walk with us to Trader Joe's on E 59th to shop for $15 pre packed bags
and/or carry them for distribution.
2:15pm Distribution of Sunshine Action food bag at front sidewalk of St Peter's
Church.
619 Lexington ave and 54th st. NYC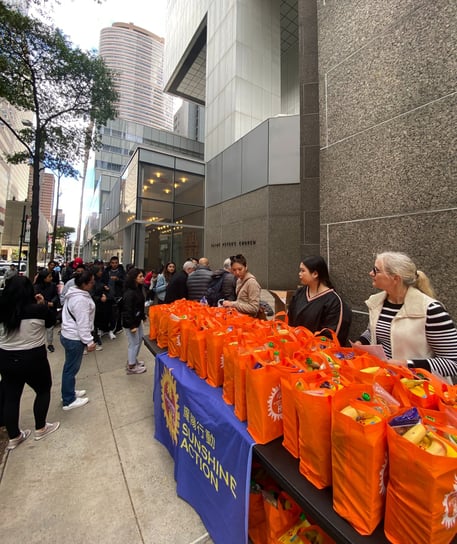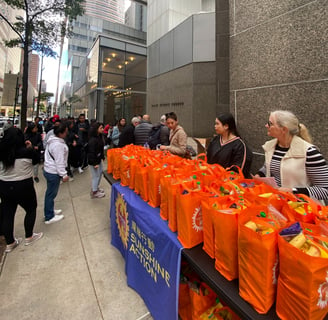 Washingtonville Housing Alliance
Fortune Bag Event for Families in Need
Wednesday August 2nd at the Washingtonville Housing Alliance
3-5 pm for packing and distribution
136 Library Ln A, Mamaroneck, NY 10543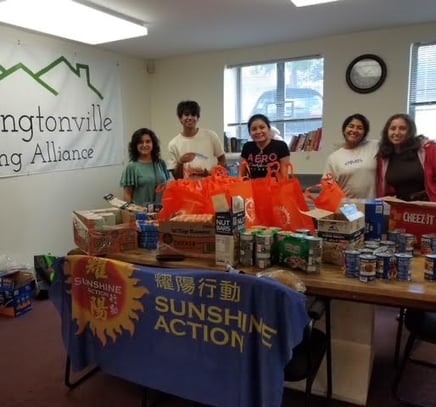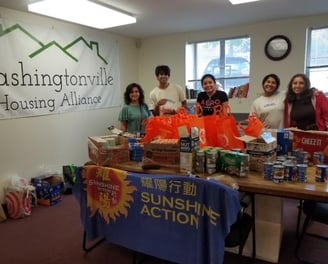 St Francis De Assisi Church
Thank you to our online donors, cash donors, and Trader Joes for helping to make this event happen 🙏 🙏 🙏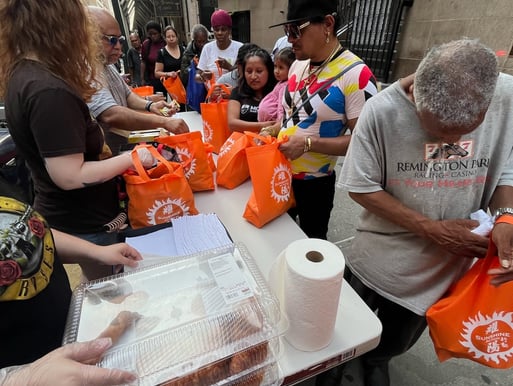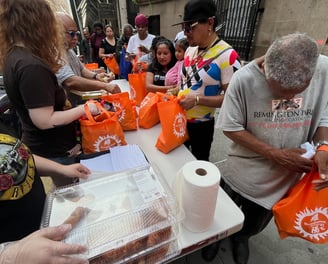 Fortune Bag Event with the Interfaith Assembly on Housing and Homelessness
Thursday July 20th at St Francis De Assisi Church
7-9 pm Pop Up Food Pantry
135 W. 31st Street New York, NY 10001
The Macari Family Wellness Center
Fortune Bag Event with The Child Center of New York
Friday July 14th at The Macari Family Wellness Center
140-15B Sanford Avenue, 2nd Floor, Flushing, NY 11355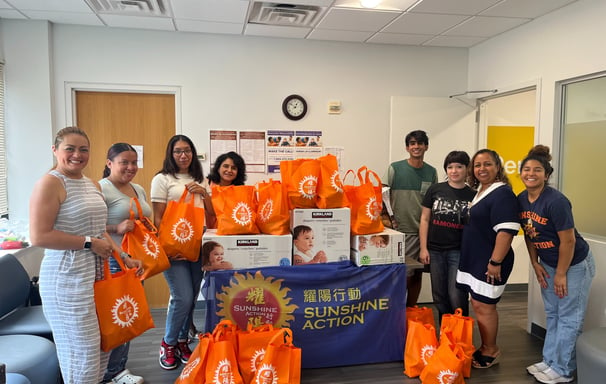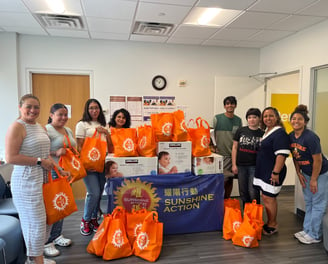 The Times Square
Fortune Bag Event with Breaking Ground
Wednesday June 14th at The Times Square
255 W 43rd St, New York, NY 10036